When the average baby boomer or elder millennial cuts the cord, there are ways they've adapted: maintain those Netflix & Hulu subscriptions, pick up HBO Now or Amazon Prime, maybe even a CBS All Access if they're feeling spendy. Without too much effort, it's possible to keep up on primetime broadcast series, whether in nearly real time (most NBC and ABC series go straight to Hulu next-day, and CBS does the same on their app or ends up streaming after the year is up). The high-profile scripted cable series make their way online eventually if not right away (looking at you, FX). Then you have all the streaming originals, of course. Most of the content your average middle-aged TV viewer wants can be found fairly simply with some over-the-top subscriptions.
Except for one: basic cable unscripted content like you'd find on HGTV or Food Network. These Scripps channels are incredibly popular, with HGTV ranked as the 11th most-watched TV network (that includes broadcast, by the way) in 2017 and Food Network at 26th, but they're difficult to stream. An article from earlier this year explains that your best bet to stream Food Network is to subscribe to Hulu with Live TV ($39.99/month), Sling TV ($25/month), Playstation Vue ($44.99/month), or DirecTV Now ($40/month). These aren't exactly wallet-friendly options. There are HGTV and Food Network apps for most of the major streaming devices (Roku, Apple TV, etc.), but you can only access minimal content via those apps without a cable subscription. Some of the most popular series from Food Network has made its way to Netflix—series like Cutthroat Kitchen, and Beat Bobby Flay, for example—but most of the basic cooking and home DIY series are nowhere to be found.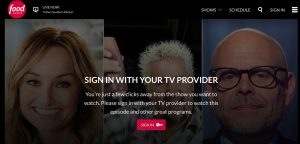 So what's a cord-cutter to do? Netflix to the rescue! (Naturally.)
Anyone with a Netflix subscription has noticed they have radically expanded their original series offerings. Variety reports the OTT service was looking to offer 700 original series in 2018, investing an estimated $8 billion. That same article quotes Netflix CEO David Wells who explains the logic behind the boom: "Let's continue to add content — it's working, it's driving growth." How exactly does adding content drive growth? First, the goal for any subscription service is to encourage members to maintain their subscription, and the more new content Netflix can offer month-to-month, the more likely they are to maintain their base. If a subscriber reaches the end of their Haunting of Hill House binge…never fear! There's new Ozark being released next month. Second, audiences are incredibly unpredictable and it's hard to know what the new Orange is the New Black or Stranger Things will be. By casting their net wide, Netflix increases the probability that something they've greenlit will be a hit, drawing new subscribers who have to check out the hot new thing. Additionally, as many of their content providers (ahem Disney ahem) are looking to withdraw from the service, Netflix wants to build up a stable base of content they own—content that can't disappear at a competitor's whim.
As part of that content-building strategy, Netflix is certainly interested in filling the gaps left by cord-cutting. By ensuring that Netflix can meet all of their consumers' content needs, they are able to maintain their place as the must-have OTT service for cord-cutters.
A quick look at Netflix-branded series offerings provides several examples of food-centered content. Chef's Table, Ugly Delicious, and Salt Fat Acid Heat, for example, are clearly there to ease the foodie's desire for culinary-focused programming. Because streaming services are so proprietary about their viewership data, it's hard to know how successful any of these programs are, but with Chef's Table on its fifth season and all three of these series receiving favorable reviews in venues like the New York Times & Washington Post, it seems safe to say they're at least performing OK, and in any case, they're garnering the kind of high-profile attention that could draw potential subscribers. But all three of those series are highbrow in their presentation, featuring fine-dining chefs, polished cinematography, on-location shoots in far-off locales, and food that the average American is unlikely to encounter in their lifetime. They're aspirational food shows.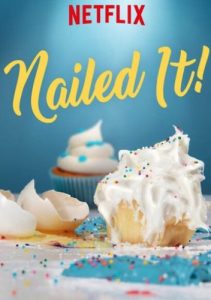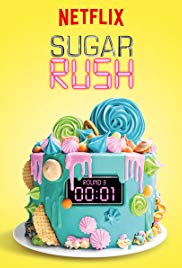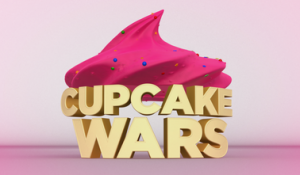 Enter Nailed It!, Zumbo's Just Desserts, and Sugar Rush, three series very similar to popular Food Network fare like Cupcake Wars. All three are shot on a single, highly stylized and colorfully decorated set, minimizing production costs and ensuring a uniform style for each series. Just as it's easy to know you've stumbled across Chopped when scrolling through cable channels, you can recognize Nailed It! with a single passing glance. These three series also include a comedic host and a stable of returning and guest judges, always with a bona fide pastry chef in the mix (Jacque Torres in Nailed It!, Adriano Zumbo in his eponymous Just Desserts, and Candace Nelson & Zumbo again in Sugar Rush). The contestants on all three are "home bakers," would-be chefs with little or no professional training. This is played for laughs in Nailed It!, a series designed to poke fun at people with no pastry skills, and is touted as an opportunity for fame and glory in Just Desserts and Sugar Rush. Nonetheless, the prizes for each of these series are extremely modest–$10,000 for an episode of Nailed It! and Sugar Rush, and $100,000 for the lone season winner on Just Desserts. They each follow the same format developed on Cupcake Wars, a series of short competitions followed by eliminations of competitors with one victor emerging. Sugar Rush even borrows that series' host Candace Nelson.
In short: these three series are very clearly Cupcake Wars clones, and their similarity to that successful Food Network program provides a fascinating example of what happens when streaming services like Netflix start looking across the television landscape for gaps they can fill for cord-cutting consumers who may otherwise begin casting their eyes longingly back toward cable. Sure, Netflix has high-profile star-studded awards-bait original series…but what do you turn on when you just want something pleasant playing in the background? What do you watch on a Sunday afternoon while you're folding laundry? These are the moments when viewers are likely to begin regretting their choice to abandon cable, and Netflix hopes those viewers will stumble across a Food Network clone and realize that their needs have been covered at the low price of $10.99 per month.