Peak TV, meet Peak Playback. Looking back on the chaotic landscape of television in 2019, the staff had a lot of opinions. So we're bringing back our yearly roundup of the year's best, worst, weirdest, most compelling, and culturally important TV! Each day this week, make sure to check back for a new category of blogs on the shows that excited, confounded, and inspired us all year long. Thanks to all our talented staff for their contributions, and to Matt St. John for organizing this series.
Day 1
Sex, Drugs, and the End of the World: Our Favorite Dramas

Dillon Mitchell, Austin Morris, Jacob Mertens, Nate Mulder, Erica Moulton, and Laura Schumacher consider some of this year's standout dramas.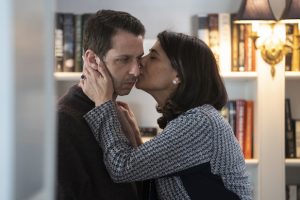 Succession
To my mind, no series encapsulates the strange blend of horror and absurdity of our current moment quite so well as Succession. The series centers on a Murdoch-like family in charge of a Fox-like media empire (although it is definitely not the Murdochs, if creator Jesse Armstrong is to be believed). I somehow find myself feeling for several of these monsters, especially the eldest son Kendall, whose season-long depression was played with such full-bodied sadness by Jeremy Strong, I googled if he was a method actor and, therefore, if I should be worried about him (he sort of is, and I remain concerned). Despite how much empathy the show may have for the Roy children, it never let's you forget this family's morals are fully corrupted by wealth and power. Season two had storylines straight from the headlines, such as the Roys unceremoniously gutting an online publication, or daughter Shiv talking a victim of workplace sexual harassment out of coming forward, masterfully but chillingly tricking the woman into believing it was in her best interest. And somehow, Armstrong has made this bleak view of our present into one of the best comedies on TV – never have I laughed harder at cringe comedy than when Kendall attempted to rap a tribute to his father. All of which climaxed in a tense, funny, gasp-worthy finale set on the least-relaxing yacht in the Mediterranean. It is this blend of satire, comedy, and family drama that has made Succession one of the most distinctive, meme-able, and talked-about shows of 2019. – Laura Schumacher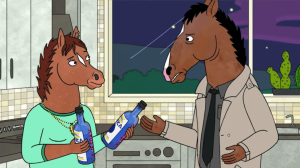 Bojack Horseman
BoJack Horseman is ending, and everything is worse now. Despite creator Raphael Bob-Waksberg's proclamation that he could see the show going for 20 years, the end is nigh for Netflix's critically-acclaimed animated sad horse show. The last eight episodes aren't coming until the end of January, but the wheels of finality were already turning in the eight that we got in October – BoJack is finally, painfully sober, and he's heading for a job at Wesleyan to teach acting. As it's always done though, the show rejects an easy out for its eponymous character, who may be sympathetic in his addiction and familial trauma but is still guilty of emotional, and even physical, abuse. During the mid-season finale, the aptly-titled "A Quick One, While He's Away," the show pulls back from BoJack to follow characters – mostly women – from past seasons whose lives have been irreparably altered by BoJack's selfish, destructive behavior. The writing is on the wall for BoJack to finally face the music, setting up an unmissable final stretch for one of television's most hilarious and emotionally devastating shows. – Dillon Mitchell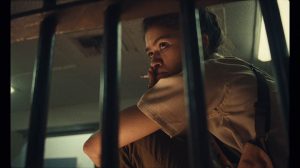 Euphoria
The end of Game of Thrones this past May left a dragon-shaped hole in HBO's Sunday night schedule, one which the executives at Time Warner went about anxiously trying to fill by courting prestige titles like Watchmen and His Dark Materials, recognizable properties with fantasy elements and well-known actors attached. With those shows not set to premiere until the fall, summer was mostly a retread of older HBO properties, with Deadwood: The Movie premiering in late May and Big Little Lies sputtering out a lackluster second season in June/July. In the midst of the network upheaval, a teen soap opera about drug addiction, executive produced by Drake and starring former Disney Channel star Zendaya, premiered on Sunday, June 16. It is an alternatingly fascinating and maddening show, being both a formally inventive riff on the teen genre and also one of the most uneven and painful watches in recent history. Sometimes the pain is intentional and justified, as showrunner Sam Levinson doesn't flinch in depicting the ravages of protagonist Rue's (Zendaya) addiction.
As the show's narrator, Rue surveys her generation's options and comes to the bleak conclusion that they are all seeking a way to escape the technology-saturated, apathetic world they were born into. The joyless tone of the show would be unbearable were it not for Zendaya's wry and vulnerable performance and the occasional flights of fancy, like when Rue gives a lecture on dick picks to her peers, complete with illustrative slides, or when her friend and love interest, Jules (Hunter Schafer) suddenly distances herself and Rue launches an investigation dressed as a hard-boiled, chain-smoking detective. Despite long-stretches following woefully underdeveloped secondary characters [see: Kat, McKay, and one-note sociopath Nate], once you start watching Euphoria, there is so much going on that it's hard to look away. ­– Erica Moulton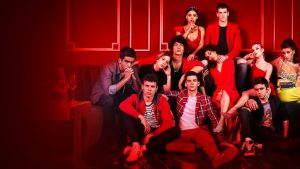 Élite
Élite opened its second season in class teen soap fashion – with a new mystery, lots of questionable new hairstyles, and a new neon-soaked nightclub set for its characters to drink at. Many shows have tried to juggle multiple timelines to build tension and drama, and nearly as many have failed in the endeavor. Élite's first season was an excellent example of the device, so it's impressive that the show pulls off the conceit equally well in its sophomore outing. (I can't say the same for Netflix's other Spanish-language soap, La Casa de las Flores, which never finds tonal balance and narrative drive in its second season.)  But my admiration for Élite really comes from its characters, who are—and I say this with love—hot messes. Socio-economic class conflict and rebellion from religious parents are classic teen soap tropes, and Élite executes those well enough. But Élite tells much more confident, interesting, and nuanced stories about sex and sexuality. Ander and Omar's romance hits several snags as the latter finds freedom from repression; Polo and Carla find that Christian might satisfy both of their desires; Ander and Polo share a, uh, memorable moment during a sleepover with Guzmán. And what would a teen soap be without a slightly-too-edgy storyline? (That would be Lu's incestuous romance with her bad boy half-brother Valerio, which serves no discernable narrative purpose.) Élite's second season crackles with confident energy, which bodes well for its third season, currently in production. – Austin Morris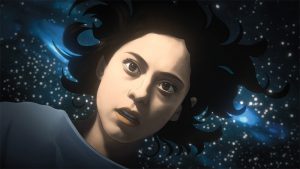 Undone
Alma Winograd-Diaz can see her dead father. She can send her consciousness through time. She's trying to solve her father's death, maybe even bring him back to life. Or perhaps she's trying to learn about her ancestral history or to piece together the failing relationships around her or convince her family that she is not losing her mind. As she works to ground herself in reality, the show's rotoscope animation provides an inspired formal choice as actors and locations are at once located within the frame and yet not. Reality and unreality converge as each episode balances the mystery of the family's past with the quiet tension of their present. Without any other consideration, this set-up would make for a truly compelling series. What sets Undone apart, though, is how gracefully it uses a fantastical framing to communicate something personal about history and identity. In Alma's visions, she finds new ways to connect with her Jewish-Mexican heritage and watches her younger self cope with a hearing impairment, and these moments feel just as vital as discovering the mystery around her father's death because it all allows her to take ownership over her past and see how it shapes her present. And yet, the show's preoccupation with an unknown future and the slow reveal of its mystery offers an anxious counterpoint precisely because it could upend Alma's hard-earned moments of clarity at any moment. Consequently, Undone conveys something fragile but enduring in its conflict and it becomes essential viewing for the effort.  – Jacob Mertens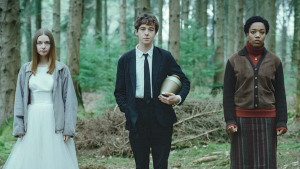 The End of the F***ing World
Series 2 of the British show The End of the F***ing World premiered and was released to Netflix this year. Returning to James (Alex Lawther) and Alyssa's (Jessica Barden) lives two years after the events of series 1, we find them being stalked by an antisocial Bonnie (Naomi Ackie) who is plotting to kill Alyssa. James and Alyssa keep themselves busy running away from Alyssa's wedding, commemorating the death of James' dad, and dealing with their feelings. With all the deadpan remarks and teenage confusion about her place in the world, Barden's Alyssa returns with the charm which grounded the first series. Yet, with how much time James and Alyssa spend reflecting on events from the first season, the show's climax has passed, making this season an extended decrescendo. Series 2 does not reach the same heights as its inaugural 2017 season, but it still manages to sneak in a handful of compelling storylines and cough up a few good laughs. – Nate Mulder